COVID-19 Vaccination Verification Policy
For the health and safety of all participants, all WSTS attendees are required to upload one of the following documents prior to the event using the HealthShield virtual application:
Proof of Full Vaccination (two weeks after receiving two doses of a two-dose vaccine or one dose of a single-dose vaccine)
OR
Negative PCR or rapid test (taken within 72 hours of the event)
Once registered for the event, please select one of the three options below to access the verification portal:
Text "Hi" to 877-372-0193
Scan the QR code below
Click here to use the online web messenger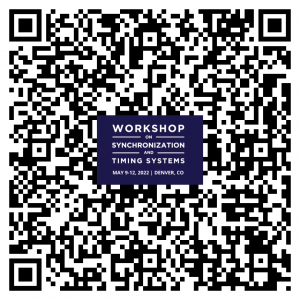 Questions? Refer to the online HealthShield video tutorials or contact Renee Stake at rstake@atis.org.
About HealthShield
HealthShield is built by 42Chat, an award-winning and nationally recognized leader in A.I. chatbot deployment. HealthShield is GDPR-compliant and U.S. Commerce Department "Privacy Shield"-compliant. The security measures meet or exceed all current industry standards. The HealthShield system only displays the Green Check, Yellow Approval Pending or Red Warning to event administrators. HealthShield participants cannot see others' results.